Buick GMC Battery Service FAQ for West Palm Beach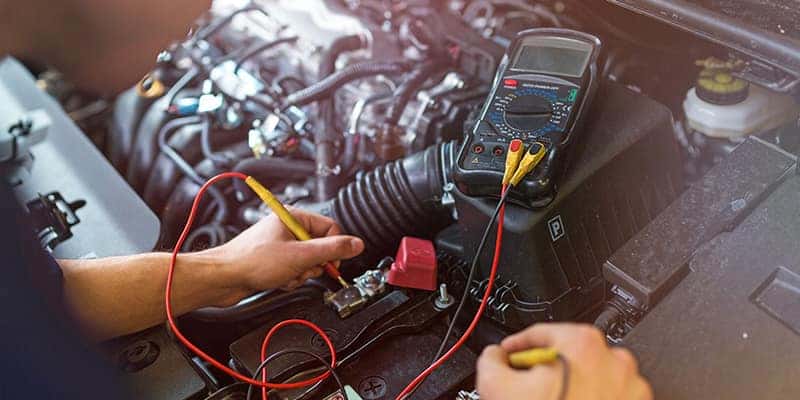 There's nothing more inconvenient than your car battery dying on you unexpectedly, especially when you're out on the road. Fortunately, there are signs to look out for to know if your battery is on its way out. This means you can have your car serviced before it's too late. Read on to learn more.
Checking and monitoring your car's battery is not as difficult as it sounds. Most car batteries have a lifespan of approximately 3 to 6 years. However, it is recommended that you have your battery tested and possibly replaced after 4 years.
If you are unsure of when your last replacement took place, keep an eye out for several warning signs of a soon-to-be dead battery.
Your battery light may appear on your dashboard.
You notice that other electrical components in the car are malfunctioning.
The battery requires a jump or a charge frequently.
Once you notice these telltale signs, it's time to bring the car in for service.
At Schumacher Buick GMC of West Palm Beach, we'll work with you to get your battery fixed or replaced as quickly and as efficiently as possible. If you think your battery needs a test, schedule a service appointment with us today, and take a look at our regular service specials to see how we can help you get the best deal.